Reviews on CD: Preludes-24, op.28, Prelude in A flat opus posth, Prelude op.45
Nocturnes op.62, and Mazurka op.50-1, Chopin, Rafał Blechacz (p)
Excerpt from Record Geijutsu (music), Novemter edition, 2007
Born on June 30th, 1985, Rafał Blechacz is still 22 years old. Young but already a person of great renown. When he was 18 years old, he got the Second Prize at the 5th International Young Pianist Competition in Hamamatsu, Japan together with Alexander Kobrin since the first prize was not granted.
At the age of 20, he unanimously won the 15th International Frederic Chopin Piano Competition in Warsaw. He also won three special prizes: the best performance of the mazurkas, polonaise and the concerto. I have had opportunities to listen to his recordings before, but this CD, the debut recording from Deutsche Grammophon is the first one that completely convinced me of his excellent talent.
The album is a recording of the complete Chopin Preludes- 24 pieces of op.28, Prelude In A Flat Opus Posth and Prélude op. 45, coupled with the two Nocturnes op. 62, arguably the climax of Chopin's achievements in his late years. The disk for the Japanese market contains an additional bonus track of mazurka op. 50-1.
Koji Shimoda, Japanese music critic quotes in the booklet of the Japanese CD what Blechacz said to explain why he has chosen op. 28 as main pieces for the recording. Blechacz says; "It is because these are the works that I have learned for the longest and most in-depth, playing in concerts as well as at the competition."
His truly refined performance is the testimony to these words, demonstrating the noticeably outstanding talent of this young Pole. There is neither aggressiveness nor pretentiousness. He seems to try to maintain the music form intact rather than asserting himself in his honest performance with the quality modesty. And still, he gives us the impression that he is really remarkable. His tone is just beautiful, and he gives renditions of the work without any exaggeration.
It is extremely rare for me to see a young pianist like him play Chopin in such a tranquil manner. That's being said, listening to a part of op. 28-16, for example, is amazing and convinces me that he is an authentic virtuoso. He is a musician of exceptional talent. I sincerely hope that he is taking a path steadily as the "chosen orthodox".
〔The CD in strongly recommended〕            By Jiro Hamada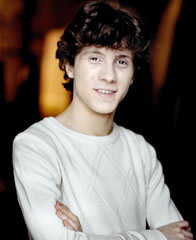 --------------
The first recording by Blechacz after he transferred to Deutsche Grammophon. In liner notes, Koji Shimoda excerpts Blechacz's words about why he selected 24 Preludes for his DG debut. His words are quite simple: the music suits to his sensitivity well; besides, he learned the works sufficiently and deeply, and played them quite a few times.
Contrary to the cliché, the more I listen to the recording, the better I am aware of the truth and dignity of his words. His performance has no pretension and its quality reaches the possible highest degree of perfection while reminding us of his pure devotion to playing the music.
He is not a type of some Russian young or mainstay pianists who have robust touch and send out definite aura. Rather, his performance could be regarded as modest and delicate. Indeed, he fascinates us with his quiet confidence and introversive pliable strength.
He plays each of pieces of Preludes in natural musical flow. When playing slow pieces, he leaves us with lingering charm by expressing every subtle nuance. He let us experience unprecedented dense time. Even in roaring moments, he never forgets innate grace and poetic sentiment. He is always sharp in technique and never lacks dynamic impact.
Blachacz says that he interprets each of 24 pieces on the premise that all of them constitute one integrated work. Therefore, it is challenging to try to express each of the pieces in detail and drama as one whole music. Clearly, he has achieved the twofold challenge successfully. He is a genuine, authentic musician.
〔The CD is strongly recommended.〕 By Tsutomu Nasuda
---------------
(About recorded sound)
He brings out to the full functions and tones that the piano could demonstrate as musical instrument. He plays the music conscientiously to the nearly perfect level. The recording was performed in the studio with good acoustics. However, he dose not count on the effective acoustics more than needed and strikes a superb balance between direct and indirect sounds. The sounds stretch right and left in natural and exquisite manner without any artificial articulation and noise.
〔I will give 93 scores out of 100 for the sound.〕 By Yoshiyuki Ishida