On Aug. 21, 2008, Rafał Blechacz will play piano concerto No. 2 by Charles Camille Saint-Saëns with Royal Concertgebouw Orchestra (RCO) at Concertgegouw of Amsterdam, the Netherlands.
The concert will be broadcast via Radio4 of the Netherlands live at 20:02 through to 23:02.
To hear the program, please click RADIO 4 LIVE on the left-top of the page.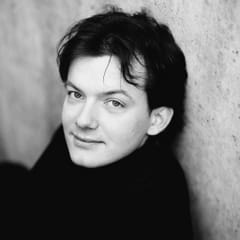 Conductor: Andris Nelsons
Program
Claude Debussy :Prélude à l'après-midi d'un faune
Camille Saint-Saëns : pianoconcert No.2 op. 22
Tchaikovsky :Symphony No.6 'Pathétique'
Conductor: Andris Nelsons
was born in 1978 in Riga, Latvia. His mother founded the first early music ensemble in Latvia. He served as a trumpeter with the orchestra of the Latvian National Opera. He has also studied conducting with Alexander Titov in Saint Petersburg, Russia and participated in conducting master classes with Neeme Järvi and Jorma Panula.
Nelsons came to the attention of Mariss Jansons when he emergency-substituted with the Oslo Philharmonic in their trumpet section during an orchestra tour. He counts Jansons as a mentor.
In 2003, Nelsons became principal conductor of the Latvian National Opera.
In 2006, he became chief conductor of the Nordwestdeutschen Philharmonie of Herford, Germany.
In October 2007, the City of Birmingham Symphony Orchestra (CBSO) named Nelsons as its 12th principal conductor and music director, effective with the 2008-2009 season. His initial contract is for 3 years.
He is conducting RCO for the first time.
It is very interesting to hear a collaboration between the 30-year-old conductor and the 23-year old solist, Blechacz.
In 2002, Blechacz played Saint-Saens's Concerto in G Minor at the Artur Rubinstein In Memoriam Competition and won the 2nd prize.
He also played Schumann's Sonata No.2 in G Minor, Szymanowski's Variations in B Flat Minor, and Liszt's La Leggierezza.
His perfomances delighted audiences as he played the pieces phenomenally.
It is said that RCO will be responsible for the orchestra part for the CD of two Chopin Piano Concertos played by Rafał Blechacz to be released in March, 2010 by Deutsche Grammophon.
This is the site of RCO.
This is the site of ROBECO, sponsor of Aug.21 concert.
The concert will be recorded and webcast via German radio SWR2, at 20:03 on Aug. 29.
To hear the program, please click Webradio horen on the left side of the page.
Please excuse me in case of a sudden change of the program and/or a poor reception of the streaming data.