Before the release of his new CD "sonatas--haydn, mozart, beethoven" in Europe,
Rafał Blechacz gave interviews to several Polish media.
These are the links of the interviews.
Interaktywna Polska (English, machine-translated).
Interaktywna (Polish).
Wprost 24 (English, machine-translated).
Wprost 24 (Polish).
Rzeczpospolita (English, machine-translated).
Rzeczpospolita (Polish).
Machine translated English is not bad. Please be careful sometimes personal pronouns are mixed up.
It often happens that "he" in the interview means "you" or "I".
Some comments drew my attention.
In his interview with Jacek Marczynski in Rzeczpospolita (Republic),
Blechacz suggests decreasing the number of concerts in the near future (currently he tries to limit it up to 40 a year)
in order to set aside time to study philosophy and history of art.
Currently, he gets individual lessons for the study, meeting professors and getting lectures.
(For phenomenology, for example, he reads Roman Ingarden's text.)
But he does not exclude the possibility to attend a university.
He mentioned the importance of getting advice from great musicians.
For example, he met with Pollini in Salzburg and he repeated his appreciation to Zimerman for giving him a lot of supports and advice.
But he also feels that situation has changed since 30 years ago; the role of media, for example, is different.
Blechacz says sometimes he reads reviews on the net and says he cannot be totally isolated.
About the recording of the new CD, Blechacz appreciates Deutsche Grammophon
for giving him sufficient time to do some experiment and ensure the atmosphere that is similar to the stage.
He did not have to "rush" and was able to work comfortably.
He also thanks for allocating the same DG team as last year's Preludes.
He has had some talks with DG about future plan of recordings after the third CD (Chopin's two concertos that will be recorded in the summer next year.)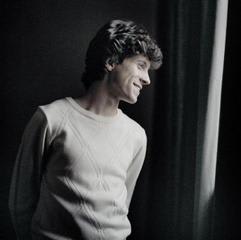 In his interview with ""Nasz Dziennik" in Interaktywna Polska,
Blechacz says that he may be working on Szymanowski's Metopes op29 in the future,
suggesting the possibility to record some of the Szymanowski's pieces with a work of other impressionists such as Debussy in the future.
But it is still an idea and he says he cannot say anything specific.
Blechacz says that among young pianists of the same generation, he admires Yundi Li,
saying that Yundi is quite natural and his approach of playin music is consistent with his personality.
Blechacz is excited about his debut in New York for both the solo recital and the collaboration with the great orchestra.
He says it would be great if he could perform in Carnegie Hall next time, but he says he would like to explore the American market gradually, 'cause it is a very specific market.
(Recently, I read another Polish article where the author said
that NY Phil offered Blechacz an opportunity to play Quintet in F Minor of Brahms, but he did not show interest.)
In addition to Szymanowski, he suggested some Polish composers for the future plan.
In terms of works that he is working on for the near future, he listed such works as impressionists, Bach's suites, Chopin's sonata No.2, some mazurkas as well as Beethoven concerto No.4.
He says that recording all the mazurkas is his dream.