Rafał Blechacz's CD "sonatas-haydn, mozart, beethoven" received Fryderyk award
in the category of
"Album of the year-instrumental solo" (Album roku muzyka solowa).
The award related gala was held on Monday in Warsaw.
Blechacz was not at the gala.
For Blechacz, this is the second time to be awarded;
He received Fryderyk award last year for his debut CD from DG "The complete Preludes by Chopin".
The following sites provide the news about the award and the list of awardees.
Please see the photos when the award winner was decided.
Gazeta Kujawska covering Bydgoszcz region and Kujawy Region (east of Bydgoscz)
The note includes an outdated info;
The fact is that Blechacz has already graduated from the Academy in Bydgoszcz with his M.A. degree in music.
Gazeta pl (Polish)
onet.pl (Polish)
rp.pl (Polish)
gazeta.pl.Bydgoszcz (Polish)
TVP.pl (Polish)
kultura wp.pl
wordpress.com (Polish)
wordpress.com (English)
and many more.
The best album was chosen from among very popular Polish pianists
including Olejniczak and Hesse-Bukowska.
Congratulations♪Rafał Blechacz ☆☆Bravo!!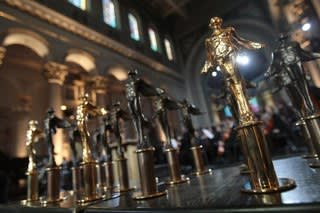 Thank you Dana and Roman for the info.
Story of last year's Fryderyk Award.