Interview with Rafał Blechacz will be broadcast by Catalunya Música , a radio station in Spain
at 23:00 - 00:00 on Sunday August 9, 2009 (CEST).
Program description (Catalan)
Program site "Solistes" (Catalan)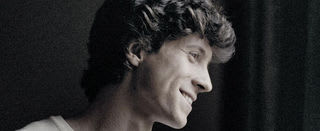 "Blechacz was in Barcelona in April to give a recital at Palau de la Música
and Joan Vives took advantage of his visit to discuss with him extensively.
You will understand personality of Blechacz and his interpretations in depth,
especially of music of Chopin", the program page says.
In the interview, Catalan translator's voice will be placed over the original voice of Blechacz,
but I expect Blechacz's voice to be heard partially,
as was the case in the previous program in January this year.
To listen to the program, please click on "En Antena"(at the top-left of the page) → "Catalunya Música".
If you miss the program on Aug.9, it will be stored in the archive of program site "Solistes"
at "Escolta-ho".
Review on Blechacz's recital in Barcelona 1
Review on Blechacz's recital in Barcelona 2