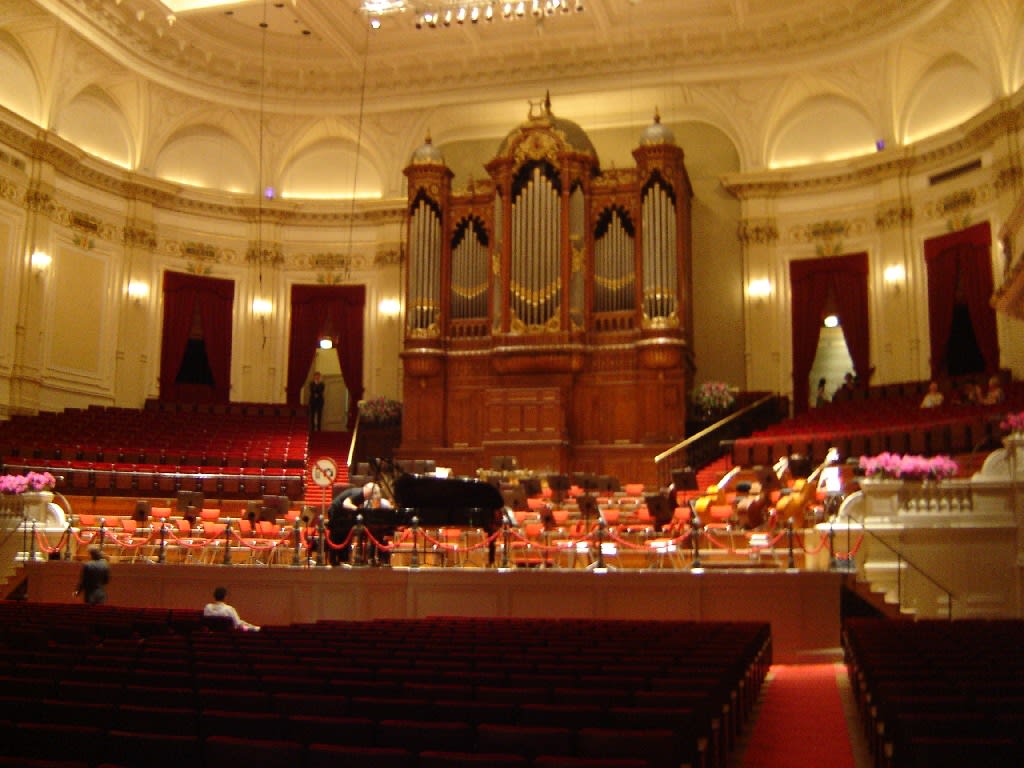 I received an e-mail from Dana, a Polish fan of Rafał Blechacz sharing her experience at Amsterdam Concertgebouw when attending the concert on July 2.
She describes how the great trio- Rafał Blechacz, RCO and Maestro Semkow brought the best possible Chopin concertos into reality.
Thank you, Dana for this and the quick "live"
reporting 1
& 2
from the Concertgebouw on July 2; it is the best gift for all the fans who were anxious about the concert.
For example, I know a Japanese fan who could not sleep well that night (the concert began at 3:15 am JST), visited this website and became relieved to know that everything was going well.
----------------------------------------------------
"It was extraordinarily marvelous evening of music I think thanks to one of the best musicians of the world from each area nowadays. When you are meeting such trio as Rafał, Semkow and RCO in the best hall, you feel it must be something great, you already feel it in the air in the hall before concert.
The program was arranged superbly. Mozart moved us into a beauty of music, letting the magnificent sound of RCO appear and artistry of conducting by J.Semkow. They have the same **
"something"
as Rafał, the same necessity that a big joy of play they have needs to be shared with audience.
J.Semkow conducts by sparing motions of hands, very concentrated and friendly. Mozart was light, joyful, funny similar to Rafał's interpretation. Music "swims" without obstacles.
Big applause.
Rafał came on stage with a smile. He shook hands with concertmaster and blinked an eye to him with a smile. I feel the big bond of sympathy between them. (
J.Hawryluk
writes the same in Gazeta Wyborcza ).
Concerto No 2 was beautiful. There were moments when you felt shivers into body. Right, the second movement was like a romantic love plenty of emotions, from agitation to silent whisper.
The big applause, standing ovation and shouts "bravo".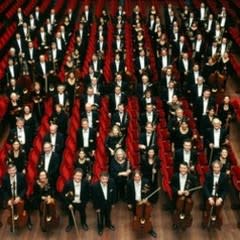 After the intermission, Mozart again plenty of joy. J.Semkow was very satisfied.
Rafał was welcomed again with a big ovation.
Concerto No 1 was beginning. Tempo of the first movement was like that in Warsaw Competition; the second very romantic and the third movement full of dance. Big perfection, I heard nuance which I didn't hear before although I thought that these concertos were played best.
It was brilliant!!! Now I know why Rafał likes to play with RCO because they feel music in the same way and between them is the greatest understanding. It was one "music body". J.Semkow had perfect contact with Rafał, looking at him from time to time and often smiling.
When Rafał finished playing and the orchestra was playing yet, I had feeling that people wanted to give ovation like in Chopin Competition and I heard this Japanese of whom
Jan wrote
to you. Emotion was so strong among audience you felt it, there were about two thousands people they wanted to release the pent-up excitement, I too. (J.Hawryluk felt the same).
Yes, it is the proof, it is the evidence that Rafał was the biggest hero of this evening.
And encore... Rafał was concentrating for longer time in big silence. Everybody was waiting what he would play. Mazurka op.17 No4 and it was really extremely beautiful. I hear it yet, I still hear it, and... dream of CD with Mazurkas.
It was the best gift for the excellent Amsterdam audience from Rafał. Thanks!!!
Amsterdam loves Rafał very much.
I am happy that soon all fans will be able to hear these concertos on CD".
** I remember that Dana explained to me what the
"something"
means several months ago.
- Prof. Katarzyna Popowa-Zydroń once said (about Warsaw competition),
" I've konwn how Rafał plays concerto NO.1 by Chopin, I've heard him.
But when Rafał plays for the full hall, he gets "something." This "something" is very moving for me..."
Then Dana said,
- This "something" I feel very well and this "something" always moves me when I listen to his piano.
I never forget Chopin's sonata in Salzburg Mozarteum; it was "the biggest something".
**
I think I have also felt this "something" from his live stage or even from TV.