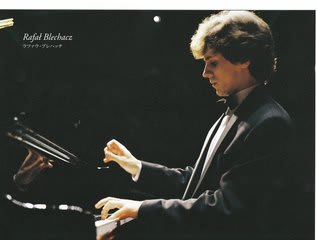 Tuesday, Oct. 6, 2009, 19:30,
Rafał gave in Hamburg, Laeiszhalle, a powerful, brilliant and full of expression recital
(Bach, Mozart, Szymanowski and - after the intermission - Chopin).

After each piece there were thunderous bravos and at end the audience requested two encores.
He gracefully responded by playing Chopin and Beethoven.
It was really a beautiful evening thanks to Rafał.

A portrait of Rafał, a 50 minute documentary for the Maestro Series was shot by the

Arte TV


(aired chiefly in France and Germany) a day before in Jenische Park in Hamburg
and also in Laeiszhalle (Viktor Grandits, director).
↑↓ The great news that Roman sent to me after midnight local time.
I would like to offer my heartfelt appreciation to Roman. Arigatou-Gozaimasu!!
Rafał gave an interview to Radio Klassik (a nationwide classical music radiostation in Germany)
in the following day in Hamburg.
He met with some media people;
they all congratulated him on evertyhing he played, but most of all the Italian Concerto
by Bach.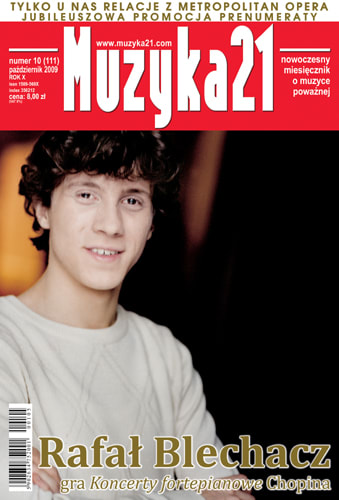 Muzyka21 Oct.2009