German radio MDR will select Rafał Blechacz's new CD "Chopin The Piano Concertos" in its program "Take 5"
@ 18:05 - 19:00 on Monday, November 2.

The program gives five recommendations for classical music from the recent releases followed by five additional CD-tips in the areas of jazz, pop, world music and chanson.

The program will be replayed on Saturday between 12:05 - 13:00.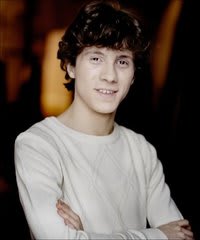 Listen to the program at MDR "Take 5" program page.

(↑ The column for Blechacz of the page reads;)


"The most perfect musician for the works of young Chopin"


the Polish newspaper "Gazeta Wyborcza" so glorified the pianist Rafał Blechacz.

One could also say:
The young compatriot of Chopin brings their master to the Poles as near as hardly done by anyone previously
- and not only to the Poles but to all the music fans of the world.