On Feb. 27, at 14:00, Rafał Blechacz gave a recital at John F Kennedy Center Terrace Theater, Washington DC. The tickets have been sold out for six months. The theater of terraced seating configuration for good acoustics was filled with regular theater goers. Polish Ambassador in US was also seated.

Rafał Blechacz performed in this cozy theater only 16 hours after he finished the previous recital in NY last night. In such a short interval, he transferred from NY to DC (about 380km, taking nearly five hours), took a sleep. And presented sincerely and thoroughly what he has to offer to the audience.

The spirited virtuoso who has gained more forcefulness and robustness astounded and deeply impressed the sophisticated audience in DC. Standing ovations and heartfelt bravos of admiration reverberated after every Chopin piece. Blechacz, with blushed cheeks and the heartwarming smile returned a Mazurka as an encore, touching deep everyone's heart.

"What a talent!" "He is really really wonderful". Voices of praise were heard. Quite a few people rushed to the locked door leading to the artist room, asking for a short greeting with the admirable young pianist; one old man said "I came from Warsaw so I must thank him". The administrator of the theater broke the rule and warmly allowed them - new American fans of Rafał Blechacz to encounter the artist.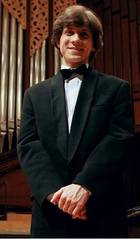 His next recital in US will be at Reynolds Industries Theater, Bryan Center, Duke University, NC, on March 5.


DukePerformance program page
DukePerformance piano recital series



Reynolds Industries Theater
About Reynolds Industries Theater 571 seats.




Sincere thanks, dziękuję bardzo & arigatoh-gozaimashita to the Frackowski's and pani Renata.