A Chopin handbook written by (Ms.) Yoshiko Ikuma, an experienced music journalist, has been published.
(Publication date is Feb.28, 2010 but it's already available at bookshops.)

There are quite a few books and magazines published recently featuring Chopin's music and his life.

This one is handy and easy to read but substantial with illustrative explanation given by Ikuma based on her abundant knowledge and journalistic activities helped by the relevant literatures, thoroughly covering life and music of the great composer/pianist. The book can be used as a tour guidebook if you travel in Poland and France to follow Chopin's life.

The book includes a digest reflecting on the history of the Chopin Competition in Warsaw with the picture of Rafał Blechacz in 2005 at the top page,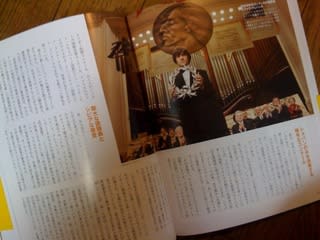 「図説ショパン」井熊よし子著、河出書房新社 簡潔でわかりやすい説明、写真も美しいです。


and twenty representative pianists who left splendid recordings of Chopin are introduced;

Alfred Cortot, Arthur Rubinstein, Vladimir Sofronitsky, Vladimir Horowitz, Nikita Magaloff, Sviatoslav Richter, Dinu Lipatti, Arturo Michelangeli, Samson François, Vladimir Ashkenazy, Martha Argerich, Maurizio Pollini, Maria João Pires, Cyprien Katsaris, Krystian Zimerman, Jean-Marc Luisada, Dang Thai Sơn, Piotr Anderszewski, Evgeny Kissin and Rafał Blechacz.





As for Rafał Blechacz, Ikuma writes about him keeping her usual gentle gaze on him.


"Rafał Blechacz - an unprecedented record holder, winning the first and all the special prizes in the 2005 Chopin Competition - never bangs the keys bluntly and his rendition is rather classical, characterized by his pure and tranquil sound making you feel nostalgia.

Blechacz says;
--I would like to play in a way that was prevailing when Chopin lived. The playing in those days when carriages were coming and going, people were talking together peacefully and freedom and peace were earnestly longed for.

Rafał Blechacz is an excellent player of Polonaises and Mazurkas, the music deeply rooted in folk dancing music of his country. He has been playing organ in church and questing for sounds from this instrument that Chopin also learned from, thus creating versatile tones and colors from the piano. As Chopin loved music of classical composers such as Bach, so Blechacz values baroque and classical compositions".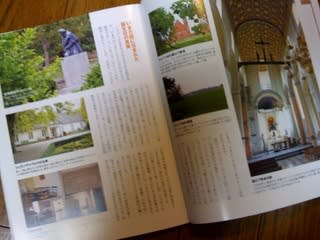 St. Roch's Church, Żelazowa Wola




Yoshiko Ikuma

:


Music journalist and music critic.
Writer of music books.
Former editor-in-chief of music monthly "Chopin".
Graduated from Tokyo College of Music.

Personally, her writings of Blechacz in CD linernotes and magazines have been quite helpful to understand the musician.
Her book of Dang Thai Sơn's biography and a book about Mischa Maisky were impressive.