"I bet nobody had ever any doubts that Rafał's recital in Geneva tonight will be a great success.
And it was!

With the same as the US program but enhanced with 3 mazurkas Rafał was very cordially received by the Victoria Hall audience.

After the first non-Chopin part he received huge applause
and after the 2nd part with the final note of the Polonaise the audience erupted in an unending ovation.
And after an encore the ovation was still going on even more intense".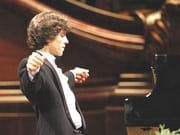 (News from Roman Frackowski -with appreciation.)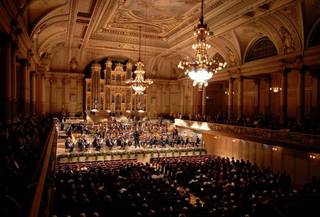 Next recital will be @Tonhalle Zurich
19:30 March 29.




Podcast from Radio Suisse Romande, introducing Rafał Blechacz and his recital in Geneva on March 25.
Listen to the podcast (French) A moment please. Quick Time Player will be launched.
Radio Suisse Romande website (French)