On March 6, Rafał Blechacz gave another recital at Spivey Hall, Clayton State University, Atlanta, Georgia,
his final recital in U.S. tour this year.
Roman Frackowski who was with Blechacz sent us with a very good news.
I want to thank him thousands times.

(Program)
Bach—Partita in B-flat Major, No. 1
Mozart—Sonata in B flat Major, K.570
Debussy—Pour le piano
Chopin—Ballade No. 3 in A flat Major, Opus 47
Chopin—Scherzo in B minor, Op. 20
Chopin—Polonaise fantasie in A-flat Major, Opus 61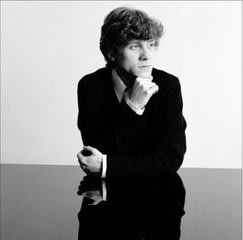 "Tonight's recital was another big success of Rafał.
There were enthusiacstic shoutings of Bravo already after Bach's Partita.

At the end a standing ovation and loud requests for an encore and even tramping on the floor
and Rafał gave two encors,
same as last night:
Mazurka As-dur Op. 50 No. 2 and Scherzo from Beethoven's Sonata No. 2.

The audience was chiefly American with some German speaking people
who were especially amazed by Rafał's interpretation of Bach's Partita.
In the foyer people kept saying "Incredible, incredible".