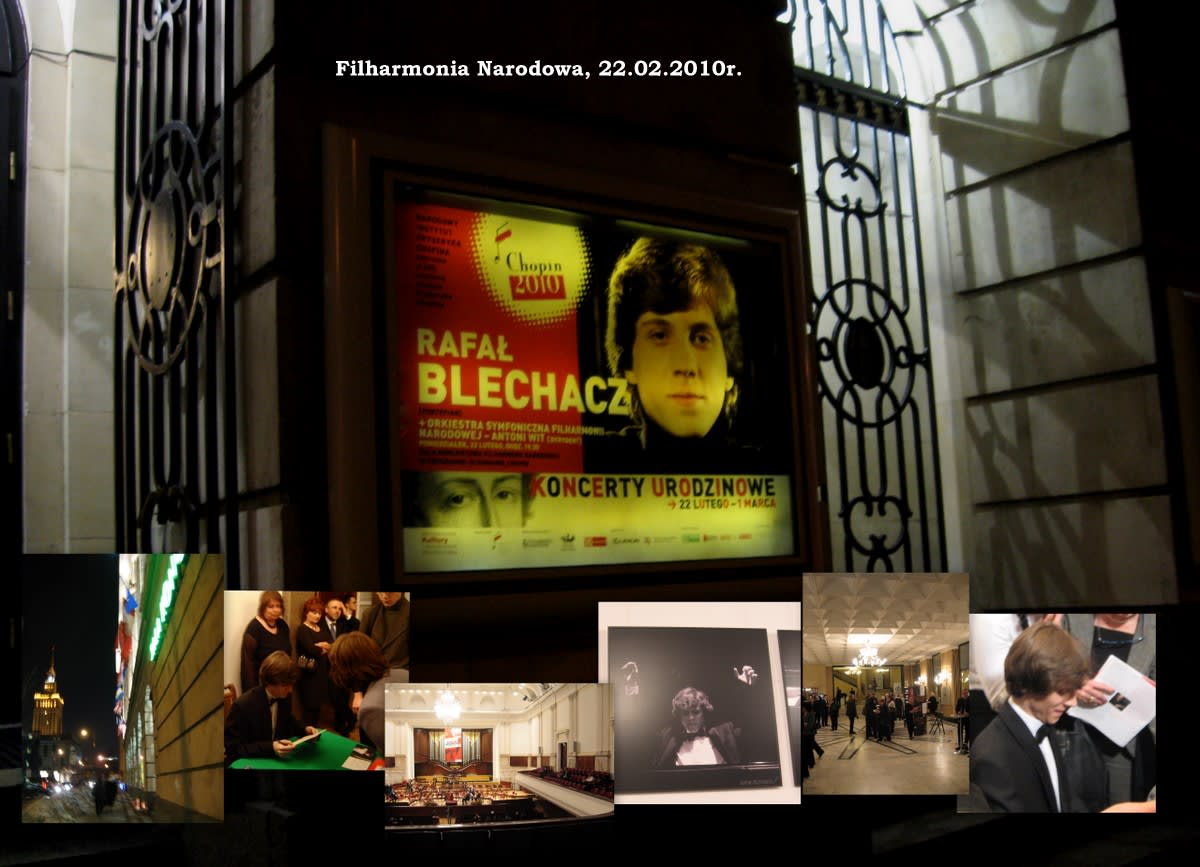 This photo was offered by Beata , a fan of Rafał Blechacz in Poland to epitomize the inauguration of Chopin Birthday Week on Feb.22, 2010.
Beata and Dana attended the concert in Warsaw.
Beata composed this beautiful photo with "Picasso" photo collage.
Thanks a lot♪ 
Chopin Year Website provided by Polish Radio (podcast)
This interview by Blechacz with Adam Rozlach as of Feb.21 is the same as
this one
where Dana gave us a brief outline in English. (Thanks to Dana again♪)
Another interview by Blechacz with Anna Skulska on the same website (podcast)
The website of Polish Radio contains a lot of interesting contents.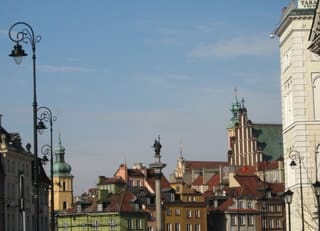 Zygmunt's column, Warsaw
Also contributions from Beata.
Thank you thank you, Dziękuję bardzo♪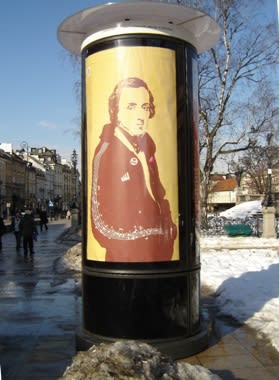 An interesting photo of Chopin from Dana.
Thanks a lot.
A pair of pot holders created by Konstancja, a fan in US, with photo collage
in commemoration of the Chopin Year
-- Christmas present from her
Thank you for the present but I cannot use it to hold a hot pan...