On April 9, I posted a review of the recital on Feb.22 for Chopin Birthday Week Gala Concert written by Adam Rozlach (original Polish text only).
Today I had time to put it into English. (The part of Rafał Blechacz only, of course!)


Original review on Maestro dated April 9 (Polish)
The review for Rafał Blechacz is on page 1 and 2.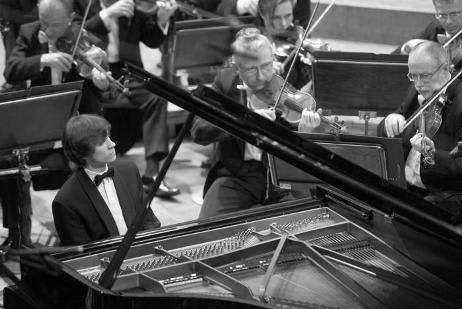 From Chopin Institute




On Chopin's Birthday - Blechacz



Brilliant. Jewel of the highest order ... It is rare that in one form many features are so focused, without which it is difficult to imagine anything great, special, unique - especially in the field of interpretation of Fryderyk Chopin's music. As if sensitivity, spirituality, poetic feeling of the world, young heart, as well as incredible energy carrying him. His captivating lifestyle, the outstanding humility, impeccable pianistic technique and high musical consciousness allow his playing music onto the sophisticated level.

All this creates a phenomenon that is called Rafał Blechacz. I intentionally emphasized the power of energy, because when he rushed onto the stage of FN – it seemed - as the time of Sviatoslav Richter, who has not yet sat down and began to play – he right away wants to show what he can do (I hope not because he tries to make it to the next concert because he supposedly has many in this jubilee year).

The impression of "rush" I felt very often, including in slow movement. I saw it on the disc with concertos under Jerzy Semkow (DG 2009) but in both cases like this and after the birthday concert in Warsaw, I acknowledged this distinctively audible momentum forward to be fully controlled, because in one second when it was necessary, Blechacz was able to move us into the world of poetry.

Suddenly, the tempo appeared slow, the time has come to show sound in different flavor. It is one thing. Secondly, perfectly interpreting this peculiar rush the circumstance was bound to the fact that Chopin wrote the Concerto in F minor in his adolescence, at the age of 19, even younger than Blechacz by a few years.

Both, equally young and full of humor, fluency, but intelligence and awareness of what they want to achieve. I dare to note that very rarely you hear such an exactly "youthful" performance of this work.


For this the pianist knows how to "play" with this music. He smiles, twisting his head as if talking with the phrase he plays, teasing it, or persuading the instrument itself by the performer's ideas. All the time, we see and hear that what he does brings to him a great pleasure, and it means a lot to us because listening to him gives comfort, it simply gives a conviction that there is nothing "bad" and becoming so.

Blechacz wonderfully controlled it because for the whole process of implementation, he knows all the problems of implementing it, has it refined to the smallest detail and prepared for every occasion (such as cooperation with the conductor and the orchestra).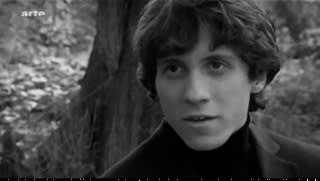 From ARTE TV



Interpretation - it seems –is precisely staged by the pianist, so that the concert might be played as well awaken in the middle of the night. As he always paid attention to the control of the keyboard, the piano has never had, and never has secrets before him today.

Finale, like the first, is the greatest linkage, was played very impressively. The pianist was able to consistently maintain the same sort of energy and temperament, enriched with accents of folk - indeed interesting but not persistently.

Trying to match the pianist in his joyful, youthful motion, the musicians of Philharmonic Orchestra, Antoni Wit at the head, jumped out and played nicely with horn's overall signal (time is gone spent in our concert halls if it's played fine.)

And then there was a great, well-deserved ovation and two mazurkas performed beautifully. Interestingly, he played first Mazurka in A minor, Op. 17 No. 4 and then Mazurka in A flat major, Op. 50 No. 3. (←sic, the Mazurka was Op.50 No.2.) How impressive…