Website of UMK: Uniwersytet Mikołaja Kopernika (Nicolaus Copernicus University) offers a video clip of the panel discussion that Rafał Blechacz participated in on April 20.
The discussion was held as a part of the Festival of Science and Arts in Toruń, preceded by the recital by Rafał Blechacz.


Watch the video of the discussion (Polish)

Blechacz plays Ballade No.3 by Chopin for the recital before the discussion (Video)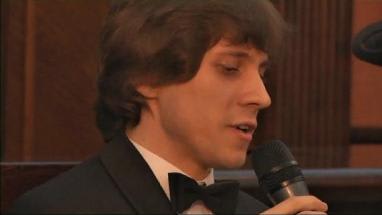 The video of the discussion was found and sent to me by Beata & Dana.
Thanks a lot!!