(Japanese)
Review of Chopin Festival in Nohant mainly focused on Rafał Blechacz's recital on June 16.
Original (French)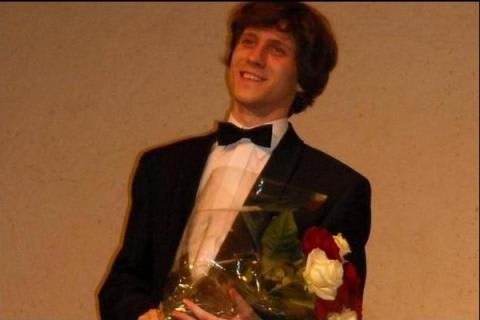 Rafal Blechacz :
un talent fou et un don pour faire craquer la galerie !
(Rafał Blechacz related part only)
Rafał Blechacz: unbelievable talent making the gallery creak.
And Wednesday evening, the recital of Rafałl Blechacz was one of these moments of happiness that we are fortunate to experience. Has the soul of Chopin invaded the young Polish pianist coming on the footsteps of his compatriot? With the impetuosity of youth, he made music living beyond the notes before the parquet of Japanese women who were completely under the spell. Three encores and he had that usual quiet smile cracking between indifference and momentary pleasure.
(Original article)
Festival de Nohant : que du bonheur
Amoins de prendre un mois de vacances, il n'est pas aisé de suivre dans son intégralité le Festival de Nohant, premier du nom. Quarante concerts, des spectacles littéraires, des causeries, un colloque en juillet... la richesse de la programmation est telle qu'on ne peut tout voir, tout entendre. Ceux qui auront misé sur les grands noms, les Ciccolini, Angelich, Engerer... n'auront bien évidemment pas été déçus. D'ailleurs, pour ces concerts-là, les réservations étaient complètes depuis longtemps. Le Festival de Nohant s'attache aussi à faire découvrir de jeunes musiciens. Et mercredi soir, le récital de Rafal Blechacz fut de ces moments de pur bonheur qu'on est heureux d'avoir vécus. L'âme de Chopin avait-elle envahi ce jeune pianiste polonais venu sur les traces de son compatriote ? Avec la fougue de la jeunesse, il a fait vivre la musique au-delà des notes devant un parterre de Japonaises totalement sous le charme. Trois rappels et toujours ce petit sourire craquant, entre insouciance et volupté d'un
carpe diem
partagé.
Alors, forcément, à mi-parcours de ce festival, Jean-Yves Clément, directeur artistique avec Yves Henry, ne peut être qu'un homme heureux :
« La nouvelle formule plaît, beaucoup de concerts affichent complet et notre public apprécie les qualités acoustiques du nouvel auditorium. En quinze jours, nous avons vécu de très grands moments ».
Personnellement ?
« Le récital d'Angelich fut, de mon point de vue, phénoménal ! »
Accompagnée au violoncelle, hier soir, par Henri Demarquette, Brigitte Engerer donnera aujourd'hui, à 16 h 30, un récital pour deux pianos avec Boris Berezovski.