Rafał Blechacz will give concerts in six locations of the US and Canada in February.
Please let your friends, acquaintances in these cities know the news of this important opportunity.
Sincerely hope that the severe winter storm will never recur during his stay, never affect those who are going to his concert!
Feb.6
Recital @Sundin Music Hall, Hamline University, St. Paul, Minnesota
This concert has been sold out!
(Program)
MOZART Variations in C Major ("Lison dormait"), K. 264
DEBUSSY L'Isle joyeuse
SZYMANOWSKI Sonata No. 1 in C minor, Op. 8
CHOPIN
Ballade No. 1 in G minor, Op. 23
2 Polonaises, Op. 26
4 Mazurkas, Op. 41
Ballade No. 2 in F Major, Op. 38
Click♪


The Frederic Chopin Society program page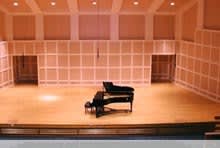 Click♪


Sundin Music Hall
Brochure by The Chopin Society
Feb. 11
Recital @Hill Auditorium, University of Michigan, Ann Arbor
ticket
Click♪


UMS program page, ticket
You can hear beautiful performance.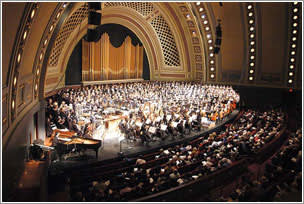 Click♪


Hill Auditorium, Michigan
Chopin Concerto No.1 with
Concertante
(a string sextet)
@Rackham Auditorium, Ann Arbor
Recital @Folly Theater, Kansas City (Friends of Chamber series)
Program book
See p.72 to 75 for Blechacz's program.
Folly Theater, Kansas City
Feb.20, 2011
Recital, @Herbst Theatre, SF
Click♪


Chamber Music SF program site
Feb.22, 2011
Recital and Concertos with Edmonton Symphony Orchestra, William Eddins, conductor
@ Enmax Hall, Winspear Centre, Edmonton, Alberta, Canada.
To celebrate the end of the Chopin Year on Chopin's 201th birthday!
program site,

click♪
CHOPIN
Piano Concerto No. 1 in E minor
Ballade No. 1 in G minor, Op. 23
2 Polonaises, Op. 26
4 Mazurkas, Op. 41
Ballade No. 2 in F Major, Op. 38
Ticket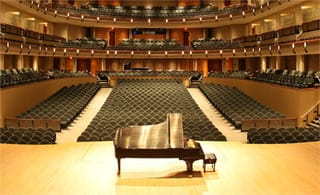 Enmax Hall, Winspear Centre
Cheers♪
to Chopin's birthday and
Rafał's success in US/Canada