On Sunday, March 18, @14:30, Rafał Blechacz gave
a recital at Nieuwe Kerk (New Church), The Hague, the Netherlands.
"The recital in The Hague in the New Church caused the public to go almost ecstatic with enthusiasm for Rafał's interpretations. They did not want to stop clapping, and clapping and welcomed him eventually with the standing ovation when he kept coming back from the back-stage to thank them for such a great applause. And he played one encore for them.
There was a crowd afterwards with the CDs queuing up to Rafał to get his autograph.
One more Rafał's big success in the Netherlands!"
(R.F.)
Rafał Blechacz and the public during the autographic session. Courtesy: Jan Zum Vörde, attending the recital with his family who describes;

"We enjoyed it very much: the interpretations and touché are very very impressive and mature"

.

***********************************************************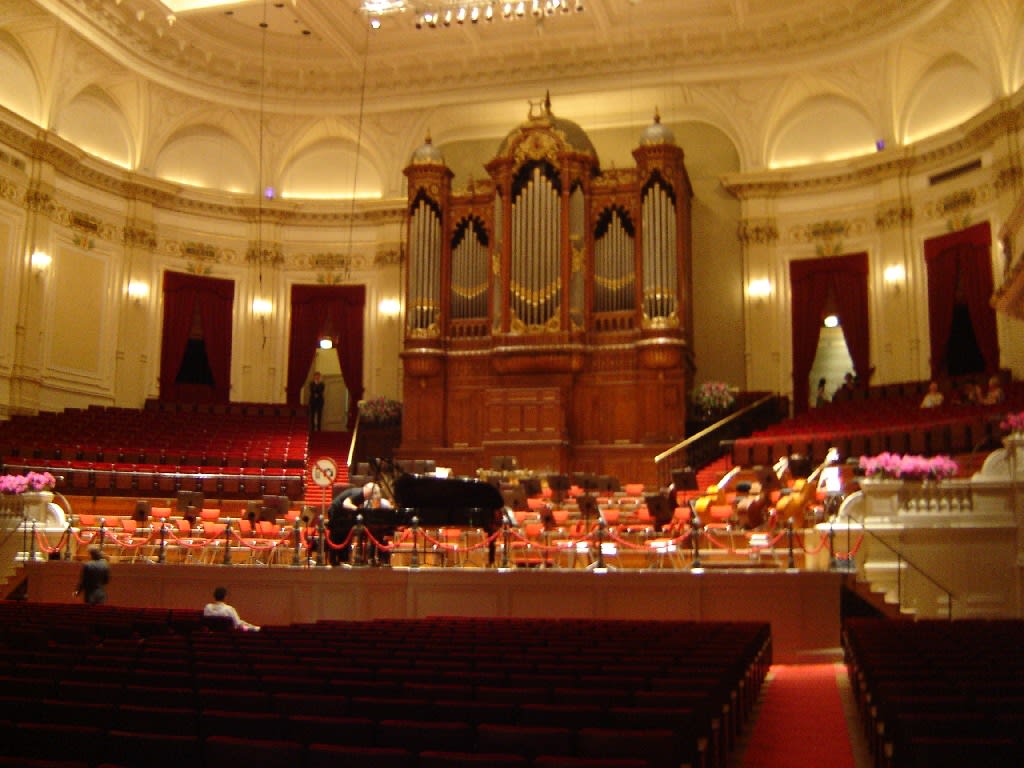 Concertgebouw, July 2, 2009
Photo taken by his true fan from
Poland
Rafał Blechacz's next appearance in the Netherlands will be

on May 11 when he will play Concerto No. 3 by Beethoven

with Deutsche Kammerphilharmonie Bremen,
Conductor: Trevor Pinnock,

at Amsterdam Concertgebouw.
**********************************************************
His next recital, the last one this month, will be at
Philharmonie Luxembourg
,
Grand Auditorium
, on March 21.
Grand Auditorium, Philharmonie Luxembourg
*****
Some of the images and literary works on this website remain the property of their owners. No copyright infringement is intended.
Visitors are asked to contact
personally before quoting any material which is exclusive to