On May 11, Rafał Blechacz played Beethoven's Piano Concerto No.3 with
Deutsche Kammerphilharmonie Bremen
; Conductor:
Trevor Pinnock
at Amsterdam Concertogebouw.
"I have a great news to share. After Rafał finished his playing of Beethoven's No. 3 (with Deutsche Kammer Philharmonie Bremen Orchester under Trevor Pinnock) there was an outburst of a thunderous applause, shouting of "Bravo, bravo", standing ovation with no end in sight! There was such an enthusiastic atmosphere and clapping, and clapping! He played Mazurka for an encore".
(R.F. May 11 21:46)
Bravos & congratulations to our exceptional Pianist ♫
Blechacz @Concertgebouw, July '09
A blog article about the concert written by a Korean student.
You can see several pictures of the hall, piano, audience.
"...a thunderous applause sent him off......"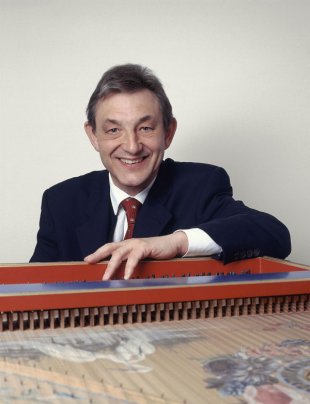 *****
An impression by one of the audience members:
"Rafał added a new jewel to his repertoire with his premiere performance of Beethoven's third piano concert.
It was the highlight of the evening for me: a supreme cadenza and a brilliant second movement in a concert on a very high artistic level. His fabulous technique is just an instrument for his interpretation.
An ovational applause with bravo's was the reward and Rafał was embraced by the conductor as a congratulation for Rafał's performance. The timpano player supported the members of the orchestra and the public in their acclamations with a long lasting soft ruffle. Rafał played a mazurka as an encore and lasted the successful sphere longer.
My wife and I had a splendid concert evening."
(Lots of thanks to Jan ♫
I wanted to ask him how the cadenza was and how that beautiful, deep development of the 2nd movement was and the questions were already answered.)
*****
From another audience member:
".....yes, it was a triumph again for Rafał in Concergebouw. He has a dedicated audience there. And Pinnock was stunned by his performance too. And who but him knows better how other pianists play Beethoven. Now he knows who's the best. And after Rafał's encore he couldn't wait to congratulate him so heartily".