An article from a Hungarian paper about the Zofia and Antoni Wit Initiative (Music Director of the National Philharmonic Orchestra of Poland and his wife), the foundation to build a center for the elder retired Polish musicians (it actually opened
or maybe will be open in a few days
on Oct.1).
The initiative is supported by several musicians, such as Wojciech Kilar, a Polish composer and Rafał Blechacz who are donating to the initiative.
Original article (Hungarian)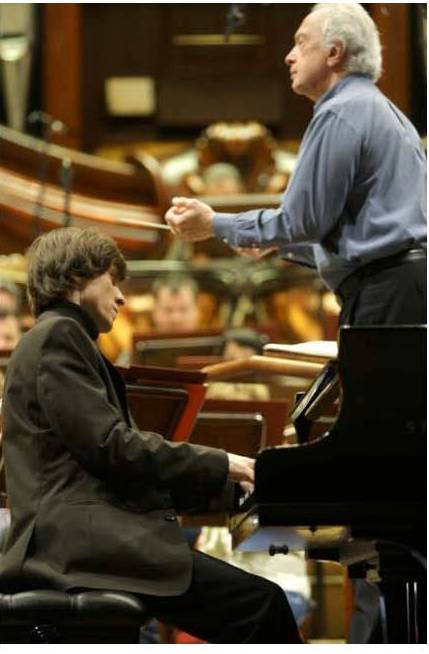 Feb. 22, 2010, Warsaw
**Today, arillei shared a link to the news in Polish!! Thank you!! (Oct. 12).
Warszawa.Gazeta.pl
(Outline)
The idea to build a music house for retired musicians in Katy came from a couple of artists -Zophia and Antoni Wit. In 2004, a foundation was established and the idea to construct the house was supported by a number of artists, most generously by Wojciech Kilar, Wiesław Ochman, Kazimierz Kord, Anne-Sophie Mutter and Rafał Blechacz.
Tadeusz Żera, architect, designed the building in the style of rural manor house with an internal patio. On Oct.1, the grand opening of the building was held in the presence of First Lady Anna Komorowska.
In Europe, there is only one home for retired musicians - Casa Verdi in Milan. Its founder was Giuseppe Verdi.
Japanese