On March 12, Rafał Blechacz played Beethoven's piano concerto with Tonhalle-Orchester Zürich at Philharmonie Luxembour, his final appearance for the orchestra's tour.
Michał Nesterowicz
took the podium replacing David Zinman.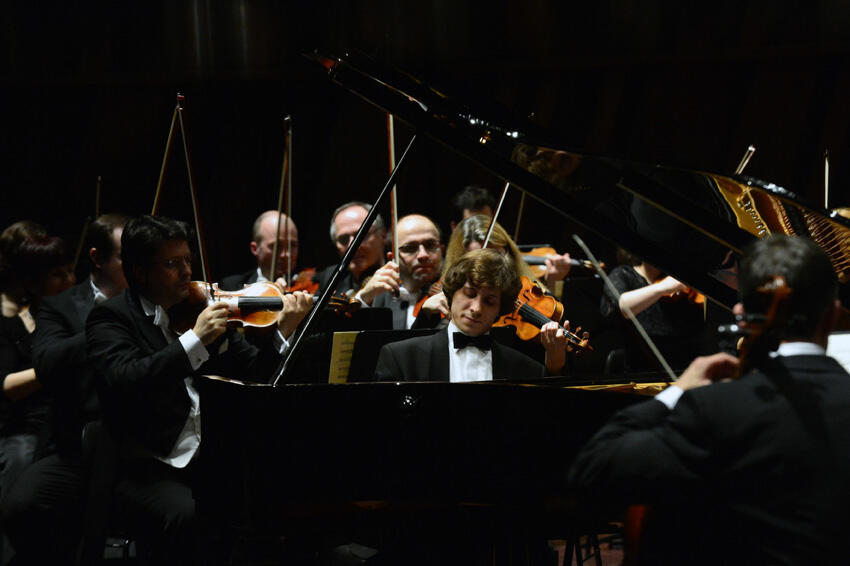 Courtesy Philharmonie Luxembourg
"Tonight in Luxembourg Rafał Blechacz played Beethoven's No. 2 at Philharmonie Luxembourg, Grand Auditorium with Tonhalle Orchester Zurich under Michał Nesterowicz. Beatiful interpretation again! When he finished a big ovation erupted and loud shouting of "Bravo! Bravo!" It was a very enthusiastic reception by the Luxembourg audience. Rafal responded with two encores, both Chopin's: Waltz, and Preludium No. 7".
(R.F.)
** Sincere appreciation for always delivering good news of Rafał's achievements so quickly ♡
Also my heartfelt thanks go to
Philharmonie Luxemboug
for sharing with us the wonderful photo of Rafał Blechacz with Tonhalle-Orchester Zürich!
I remember he played Preludium 7 as the last of three encores at
his recital in Yokohama
in 2010, his last concert in Japan. It was a very touching moment; warm atmosphere in the hall. Many had tears.