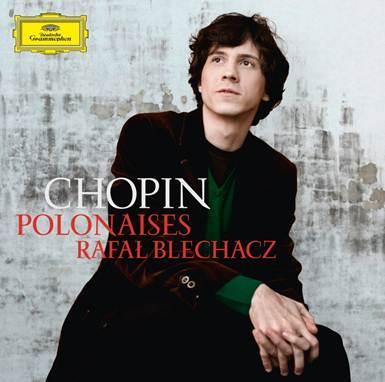 Rzeczpospolita dated Aug.1
, written by Jacek Marczyński
"Deutsche Grammophon has just announced that the premiere of Rafał Blechacz's new album will be on September 10. The pianist has recorded this time seven Polonaises by Chopin...."
KulturaOnline.pl on Aug. 10
"Rafał Blechacz returns to Chopin".
Audio Lifestyle on July 23.
**
Int. release will be on Sept. 6.
Universal Music Japan posted ad of Blechacz's new CD on its official website. It introduces a fraction of liner note written by Rafał Blechacz. It's very impressive but I don't translate it back to English since I believe it'll be published in other countries very soon. (Aug. 15)
*****
"It is not a profession to be a pianist and musician. It is a philosophy, a conception of life that cannot be based on good intentions or natural talent. First and foremost there must be a spirit of sacrifice."
(Arturo Benedetti Michelangeli)
I found this remark from Mezzo TV's website on June, 12, the date Michelangeli passed away, remembering it from a comment on "sacrifice" of the previous post.