Picture of rehearsal in Birmingham.
"...Rafal Blechacz sounds like the most inspired Chopin pianist alive."(Pierre Ruhe, Director, ASO's Artistic Administration)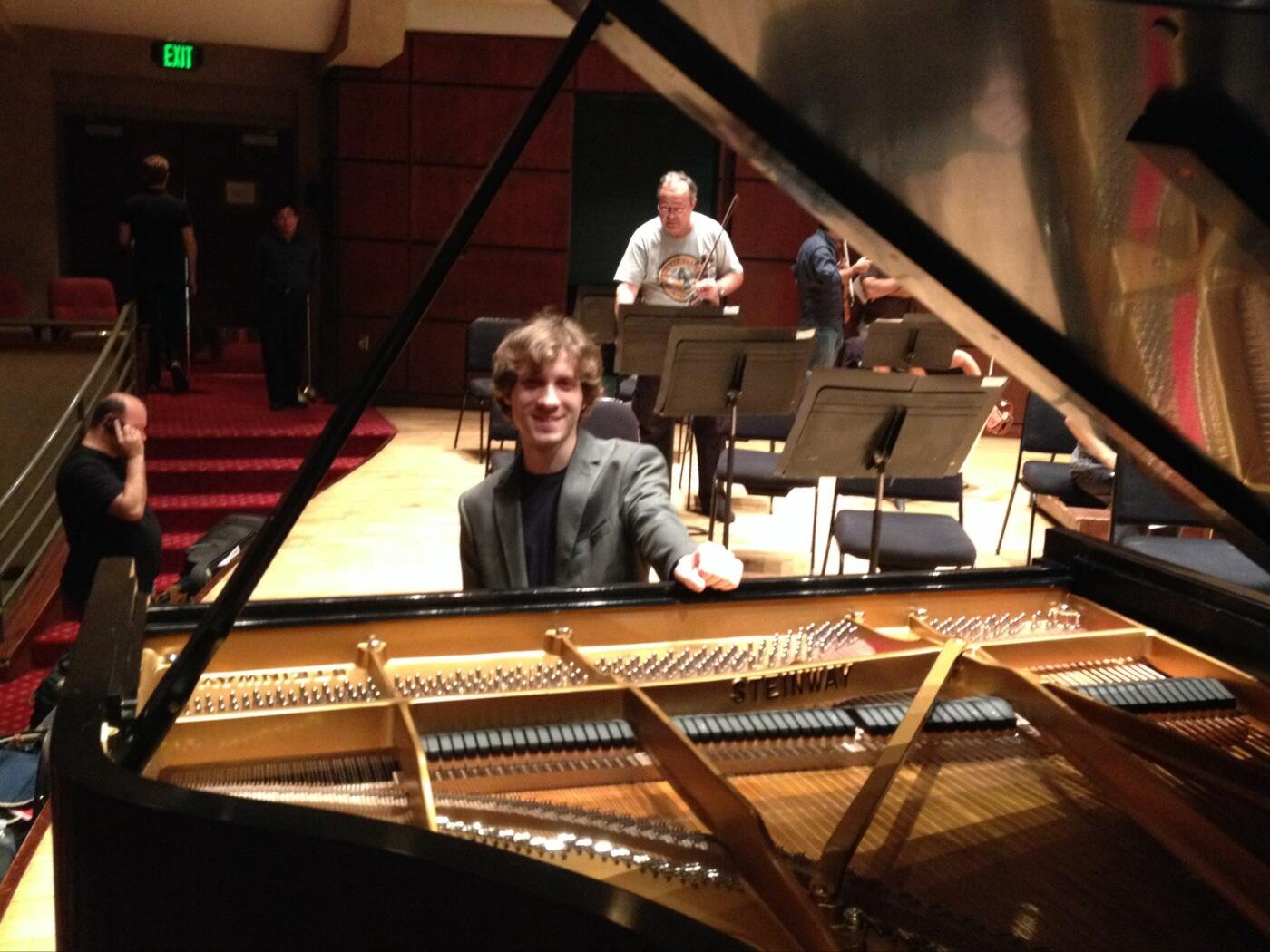 *****
On Sept. 21, the President of Poland Bronisław Komorowski decorated Krystian Zimerman with Order of Polonia Restituta, one of the highest honors to be given for achievements in education, science, culture, art, national defense, etc...In the ceremony, Zimerman said that he came to Poland to celebrate 100th anniversary of Witold Lutosławski's birth, and personally to meet and thank Prof. Andrzej Jasinski who began to teach Zimerman for the first time 50 years ago. He played
the Piano Concerto
by Lutosławski on the following day in Warsaw. (Conductor: Jacek Kaspszyk, the new Artistic Director of Warsaw National Philharmonic Orchestra, succeeding Antoni Wit.)
Gazeta Wyborcza
Prof. Jasinski is also present at the ceremony.
On this occasion of coming to Poland, Zimerman gave
a news conference
in which in relation to the planned release of his live performance of Lutoslawski's concerto with Berliner Philharmoniker and Rattle from DG, he said, "Rafał should play Chopin. That's his music and he has a great feel for it. (I'm old and I'll play the last three sonatas by
Beethoven
)".